Metta Good makes an artisan lip balm and skin care products that are handmade in small batches in San Francisco for the holistic health boutique shopper.
Metta Good logo and signage
I designed the Metta Good logo and packaging to express a modern ideal that natural skin care can forgo the beige palette and be bold and chic. This is expressed by the generous spacing in the logo shape, the left aligned words, and the forward pointing "G". The tagline "Kindness for your skin" speaks to the Buddist origin of the word "metta".
Crafted packaging
To stand out in a saturated market I created a unique label design using bespoke type, and creative patterns, and opted for a black oval container.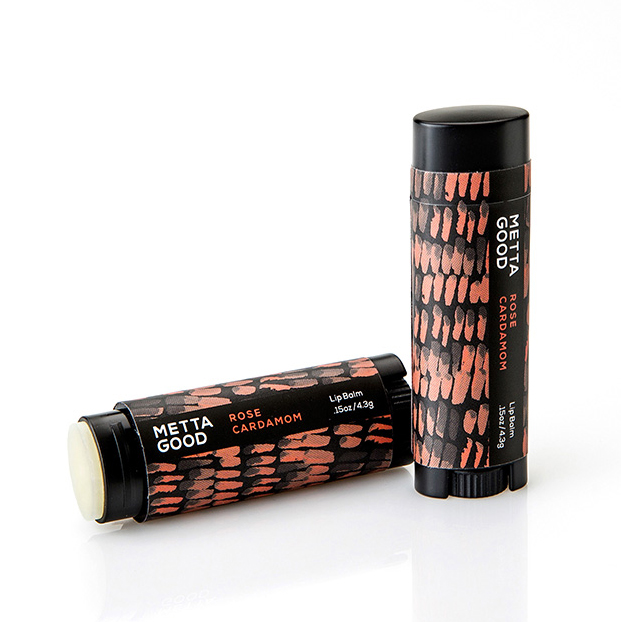 Entending the brand
A good brand is expressed in every element of the business. The tagline "Kindness for you skin" is in the right font, color, and spacing for Metta Good. The following are other examples of how I extended the brand.