To modernize the Local Search experience I looked at the entire user journey from every entry point and streamlined for consistency and efficiency. Also I helped win and incorporate best of the web content partners like Yelp, TripAdvisor, Twitter, Foursquare, OpenTable, as well as dozens of other service providers.
As the dedicated UX Designer for Local Search I am proud for how UX improved growth and retention while optimizing for monetization.
Local Search Overview
Within all Yahoo searches 40% have a local intent. This adds up to a lot of revenue which is why it was so important to get the user experience right. I worked with several teams to update the pages that were made responsively and localized around the world.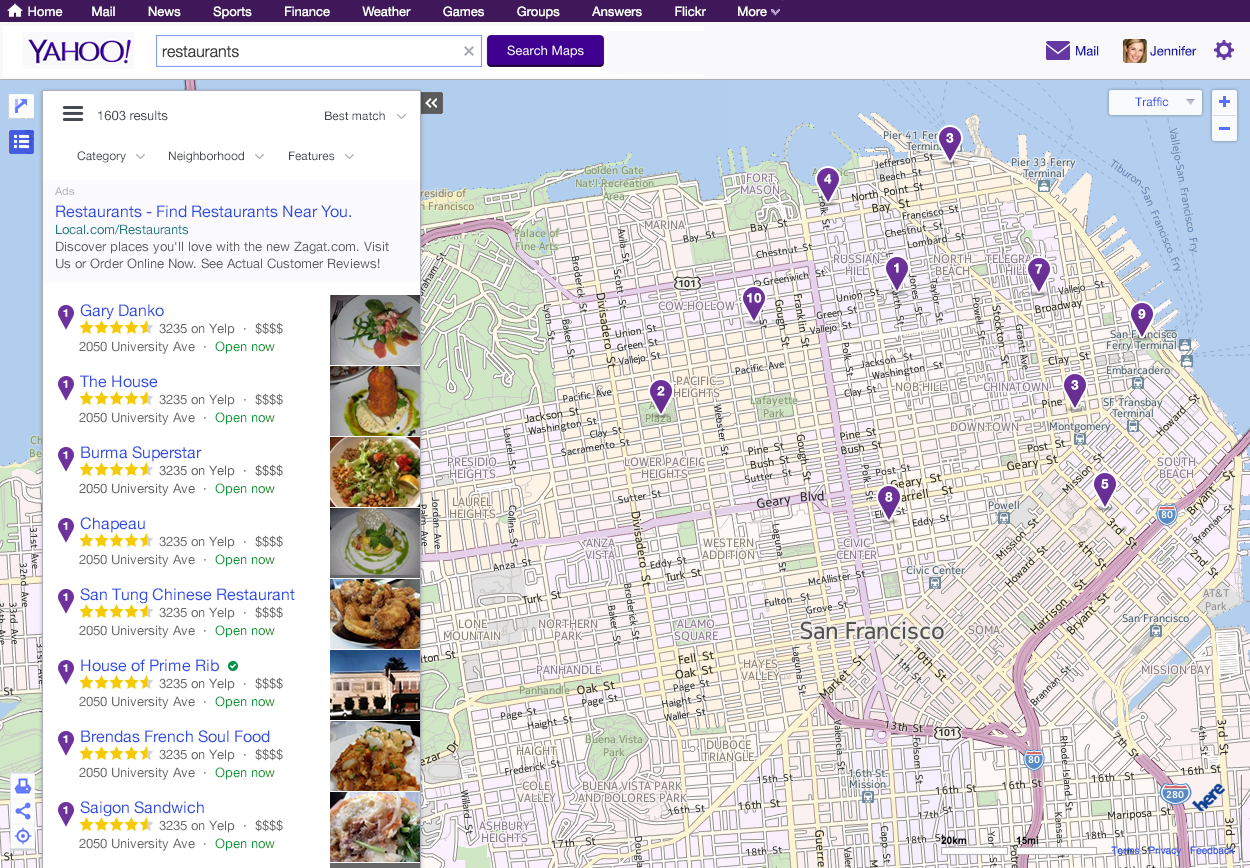 Full frame experience
We opened the map experience to the full screen and allowed for shares, saves, and collecting favorites.
Single business listing
At the time of the launch, this Single Business page was bold in it's simplicity. Those arrows next to the business title? They didn't work. Can you guess why? (Hint: What list?)
Always looking for new things
Breaking with conventional search UI, this uses a single column to take full use of the page with a wide carousel to navigate the list.
Carousel selection
Selections in the carousel would take the full page for a fresh display of the local content.