What are unanswerable questions? They are questions that are too personal, too subjective, or just need to be pondered. For these types of questions conventional search engines aren't much help. As a UX Designer for Search I found that crowd-sourcing answers was a great solution. But that was only the beginning; the trick was building community, finding the right groups that allowed for the most engagement. Below is my work from first concept to app store, the rebrand and external tests that followed.
Huddle started Jan 2016 with scrappy talks exploring how to answer "impossible questions" in new contexts. I used pen and paper to coalesce ideas in a quick and dirty InVision paper prototype.
I paired up with a PM for several weeks testing ideas with rapid iteration. I shared a new Huddle prototype to the larger team of a a few hundred. Actual UI was not yet concern as we focused on features that would delight users. I used the mantra "get in and get out" to describe our engagement style.
This is essential foundation work. I like to keep it organized and all pages and states in one file - that is until it gets unwieldily or there's a major product change.
Our first coded prototype allowed us to test many versions quickly and we found traction around anonymous Q&A within small groups.
For our first external test, we labored to identify an audience that had lots of questions, we decided on recent college grads. I initiated a redesign of the UI so it would be tailored for the new grads and started with a group exercise to discuss brand attributes.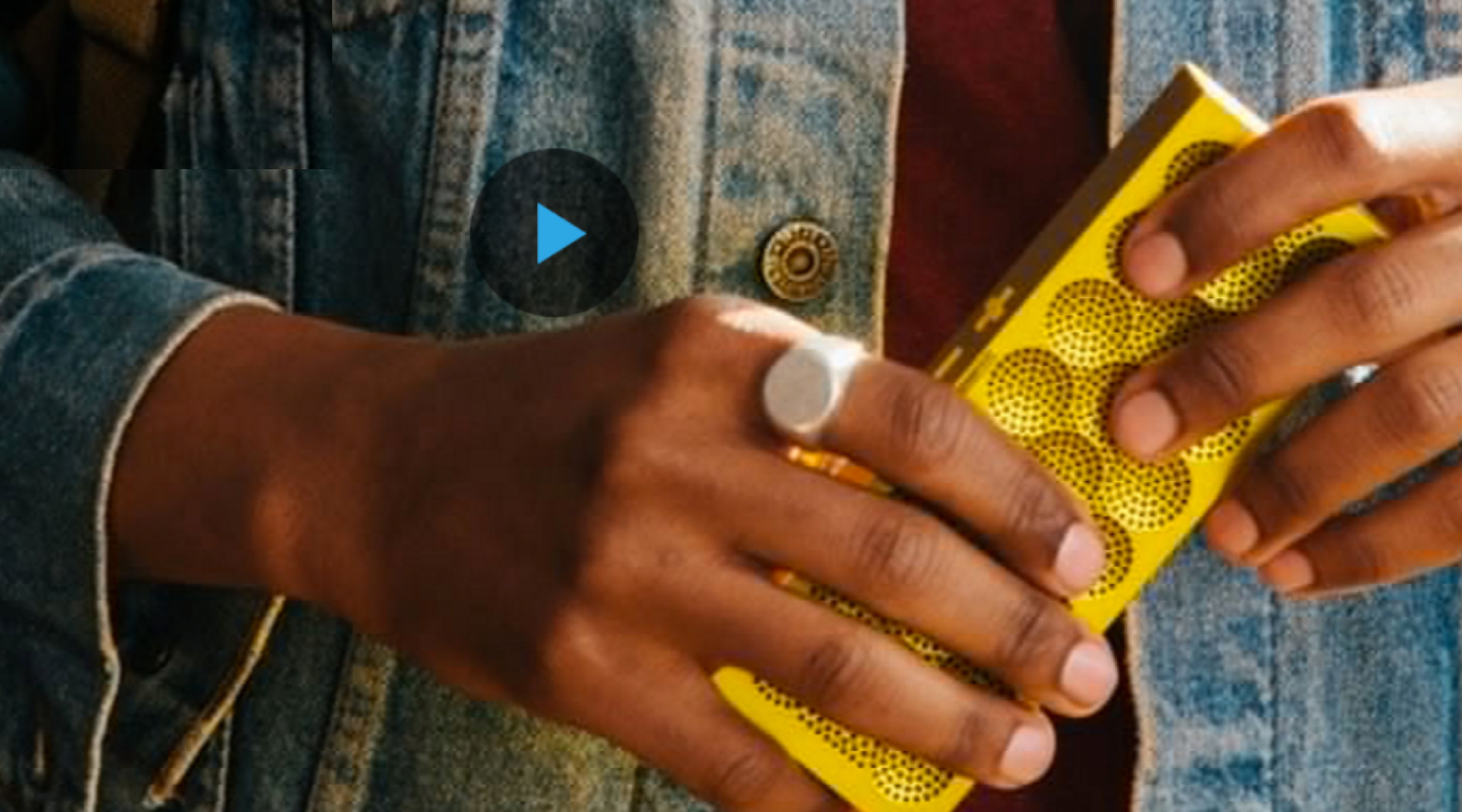 I looked for inspiration in apps, sites, and in everyday products that were used by new grads. A standout was this image by Jambox that was cool, casual, and something you wanted to take with you everywhere.
I worked quickly and independently on a self-driven formal design process. I followed the steps: Define, Concept, Design, Iterate, Refine. About three rounds of design in all. And finally, I presented the new design made specifically for new grads.
I created the identity to express intrigue and curiosity, the same feelings our users might have in the app.
Along came a design trend called Complexion Reduction that strove to Minimizes the overall weight of a UI to is barest parts. The result is clean, modern, and it maximizes the impact of the content. I was hooked and made some adjustments to our UI.
Introducing Hive. Rebranded for new college grads.
Quick answers in anonymous groups from like-minded people.