This is the second part of the Hive Story
The Hive app evolved to become the first mobile app for Yahoo Answers which sees 80 million unique users a month (as of Dec 2016). Below are some of the features we used to generate growth and some insights behind the design. I did everything from first proof of concepts, through prototyping the IA, UI, and UX for the iOS, Android, and web.
By allowing users to upload their photos or add links directly from the web we improved the quality of answers which are core the experience.
When others can view your profile they quickly get a sense of who you are. Adding the ability to ask, follow, share, and more creates deeper ties in the community.
We watched as soon a user found questions they cared about, they were hooked. This prompted us to require users to pick 3 categories during onboarding, to easily add and edit categories, and to make categories visible on top of the screen.
The identity had some simple ideas. The Q of Q&A is suggested in the speech bubble shape. The A shared angles and common radiuses added to the geometric harmony.
Color in our app is used with great care. Overall, the UI is white, black and red (aka Mango) where red is used only for primary actions.
I cleaned up and reduced our typography set down to four sizes.
Some times a picture is worth a thousand words. This one helped to visualize the padding system for questions, answers, and comments.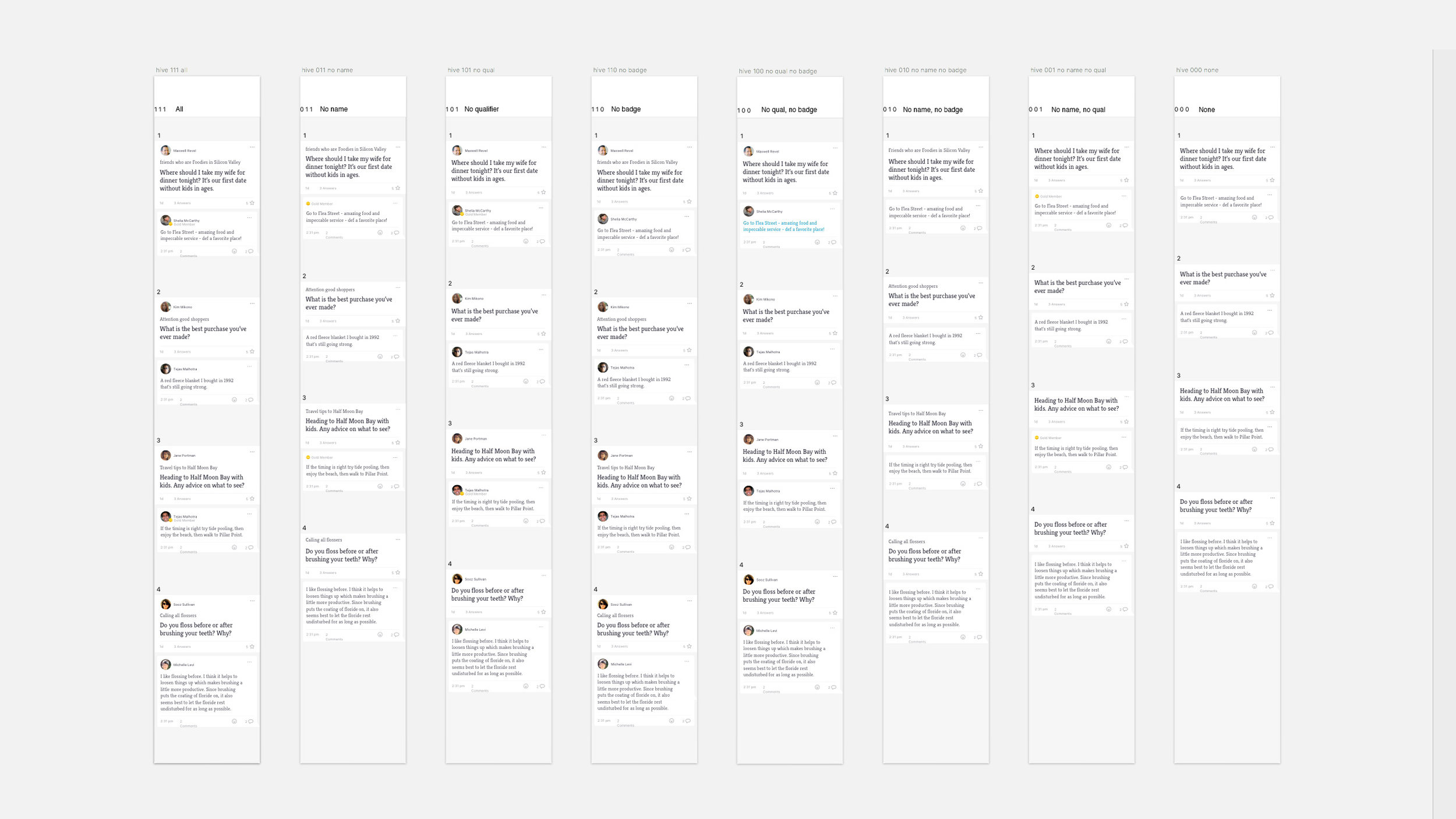 A Factorial Analysis Study was conducted to find the combination that users felt was most trustworthy.